Patterns of SuperFabric®
SuperFabric® comes in a variety of patterns. By changing the pattern (gap and shape) certain performance criterea can be enhanced such as cut resistance in addition to a unique look and design.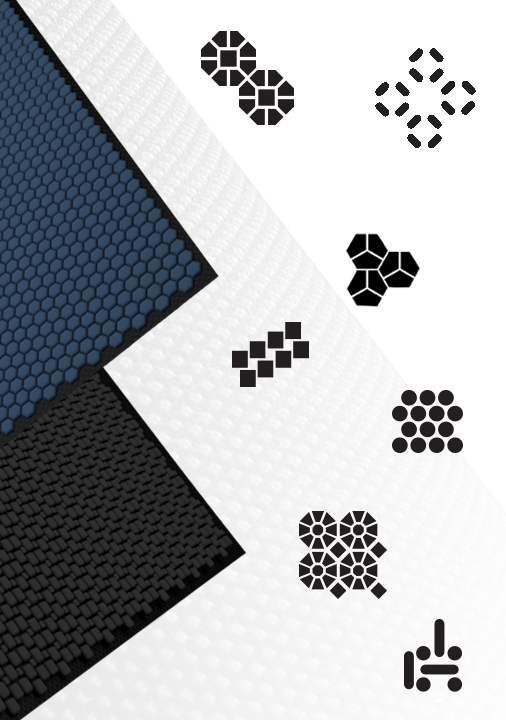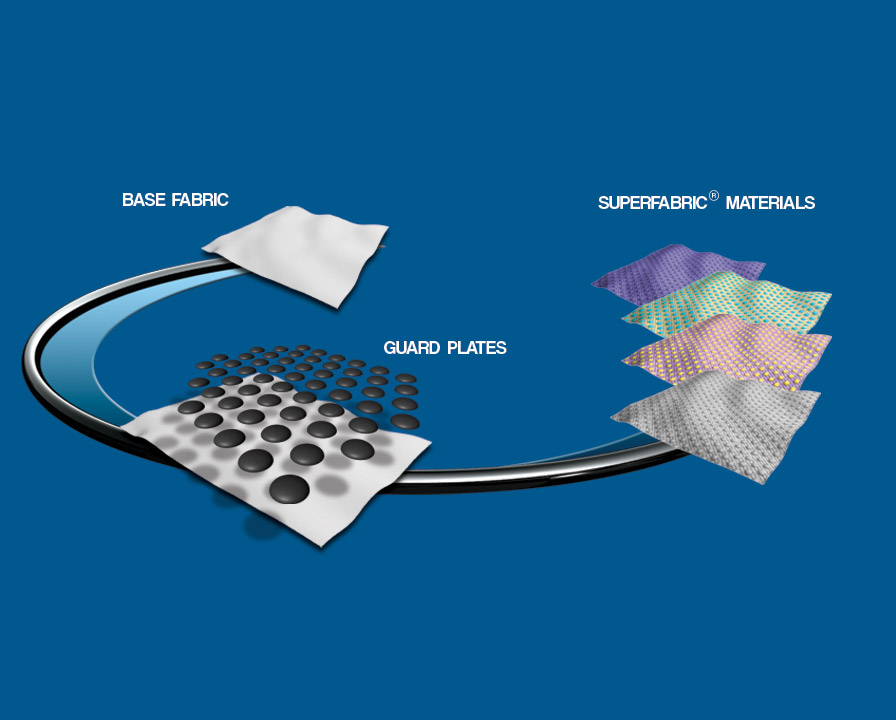 The versatility of SuperFabric® materials is evident once you see the immense number of possibilities for each part of the process...from the type of base fabric, guard plate pattern and color, to spacing.
Technology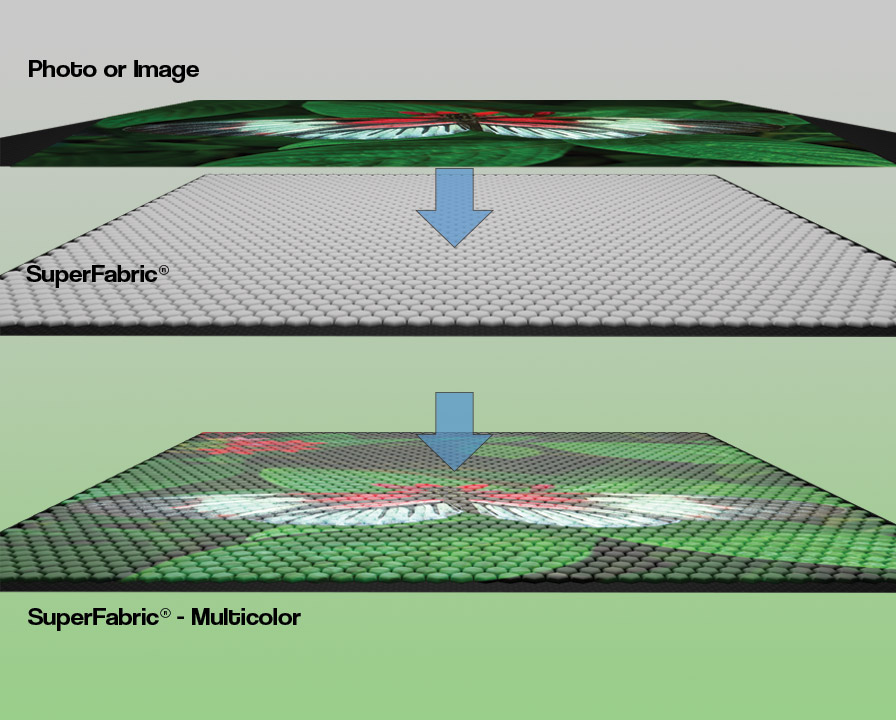 SuperFabric®-Multicolor starts with our white/white SuperFabric® material. Then a digital image (photo, artwork, logo, etc.) is color sublimated onto the SuperFabric®. This creates a rich, multicolored SuperFabric® material that retains all the intrinsic performance while creating a wealth of design options.
Multicolor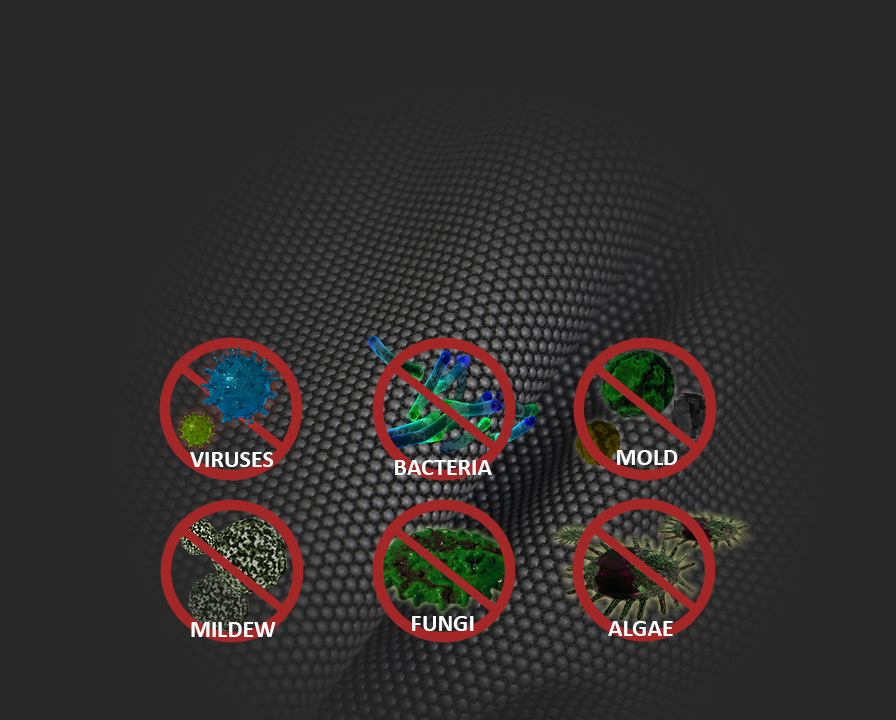 Am99™ (and AmFr™) is a classification of particular SuperFabric® materials that have been enhanced with an antimicrobial agent that kills viruses, bacteria, fungi, mold, mildew, and algae on its surface. It can be washed without degradation.
SuperFabric® Plus Am99™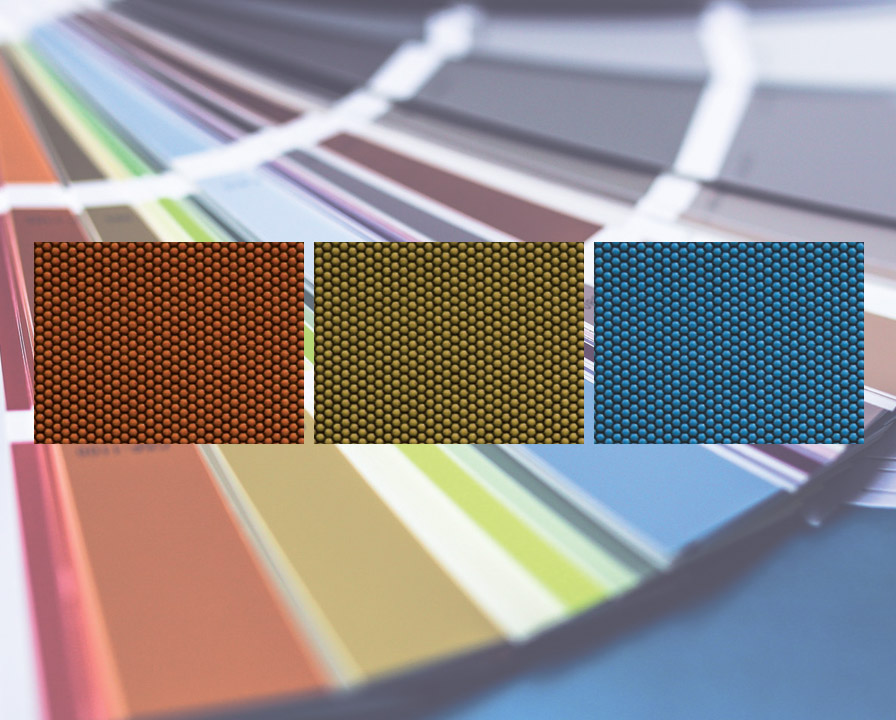 Some customers need our fabric or guard plates to match a particular color in order to best integrate to their product. Our color experts will work with you to develop a custom, color-match, SuperFabric® material.
Color Matching